Thursday Training: Training normally starts each Thursday at 18.45 sharp from the Royal Free Hospital Recreation centre in Fleet Road. We will wait if you let us know you're coming but please be prompt. Training suspended during the coronavirus outbreak.

Scratchwood GLOSS Sunday 25th July 2021
Full details HERE.
New map by Martin Bagness.
Buses 384 and 292 from Edgware. Parking at Stirling Corner Morrisons.
Entries now open via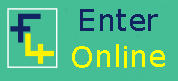 Closing date extended to 23:59 on Saturday 24th July.
The 2021 GLOSS 27th June – 25th July
The Greater London Orienteering Summer Series (GLOSS) is underway. Full details on the GLOSS web page. Series Flyer.
Sunday 27th June SLOW Boston Manor Park Results. GLOSS scores.
Sunday 4th July CHIG Wanstead Park Results GLOSS Scores. Routegadget
Sunday 11th July MV Reigate Priory Park Results GLOSS Scores
Sunday 18th July Beckenham Place Park DFOK Results  GLOSS Scores (draft) Routegadget
See GLOSS Coordinator Catherine Galvin's comments for Event 4 Beckenham Place Park on the GLOSS page.
Sunday 25th July Scratchwood LOK Entries now open via Fabian4  – must be entered online in advance.
Series scorings to date
The current race in the series is a MapRun event at Crystal Palace Park which can be run anytime between 16th July and 31st July. DETAILS
Primrose Hill MapRun event 16th June – 4th July
LOK have organised the fourth event in the 2021 Summer Park Race series.
See the full details here. The event is available now and will remain available in the future. To score in the 2021 series, you had to run the course in the period 6th June to 4th July. Series results are here.
Long Course RESULTS
Short Course RESULTS
Hyde Park MapRun event 15th – 31st May
LOK have organised the second event in the 2021 Summer Park Race series.
See the full details here. The event is available now and will remain available in the future. To score in the 2021 series, you must run the course in the period 15-31 May.
Long Course RESULTS
Short Course RESULTS
Alexandra Palace event: Saturday 24 April 2021
Watch a Youtube video of Tony Udris on the Green course (40 minutes).


Final details here.
RESULTS are available.   Winsplits and splitsbrowser also available.
Routegadget is now up – please upload your route for everyone to see
Street Orienteering
The results for the October Fitzrovia StreetO event are here.
The course is still available via MapRunF – see the event page.
Explore London on foot with TfL's Streetspace-inspired orienteering challenges
Transport for London (TfL) has partnered with British Orienteering to create some active travel-inspired urban orienteering challenges.
Five of the six challenges are on British Orienteering's Streetspace Challenges web page.
The sixth challenge has been planned by Jon Chandler and incorporates the City of London.
Map and photos: Bishopsgate & Borough High Street
Submit Bishopsgate & Borough High Street Answers
Congratulations to David Float (HAVOC) who was the lucky winner of the draw for those with correct solutions by 31st October 2020.
The six challenges remains open as an "anytime" opportunity to explore London.
Orienteering during the Coronavirus outbreak
In line with Government advice, British Orienteering suspended all organised Orienteering events and activities.
Orienteering events have been allowed again since 1st August but is suspended during the second lockdown. See the BOF Coronavirus Safe Orienteering page.
However, Permanent Orienteering Courses remain open. They are an excellent recreational activity for individuals and families which can be continued during the outbreak while still maintaining social distancing.
Watch this video to find out more.
LOK maintains Permanent Courses at Hampstead Heath and Golders Hill Park in cooperation with the City of London Corporation.
You can download the pdf for Hampstead Heath here.
You can download the pdf for Golders Hill Park here.
Alternatively, both are available via the free Mobile Orienteering App. Search for MOBO Orienteering. At each control post, you can scan the QR code, and your punch is uploaded to the MOBO website
Compass Sport Cup qualifying round 2020 – 15th March – Hampstead Heath
Thank you for attending the Hampstead Heath Compass Sport Cup qualifiying round.
Final course results are available here including Compass Sport Cup results.  Routegadget, WinSplits results and Attackpoint results are also available.    Please upload your route to Routegadget so everyone can see where you went.   Note the Routegadget results exclude the road timeouts.
Congratulations to SLOW and GO who go forward to the CSC final.
Enquiries via fixtures@londonorienteering.co.uk
Lost property:
Blue CompassSport headband
Contact David Rosen to claim.
StreetO Tuesday 11 February 2020 – The Angel, Islington
Venue: The Three Johns 73 White Lion Street N1 9PF Google Maps
Planner/Organiser:Elaine Battson (LOK)