Thursday Training: Training normally starts each Thursday at 1845 sharp from the Royal Free Hospital Recreation centre in Fleet Road. We will wait if you let us know you're coming but please be prompt.
LOK StreetO Tuesday 9 October 2018
RESULTS London Bridge StreetO
Thanks to Elaine Battson for planning and organising.
Next race in the series is at Teddington on Tuesday 13 November.
LOK SE League Event and SE Long Distance Championships Holmbury Hill Sunday 11 November 2018
A beautiful forest on the North Downs. Entries now open!

Holmbury Flyer v1.7
Enter via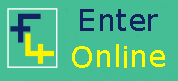 Courses close at 1500 and we are happy to allow some late starters
by arrangement
for those who are involved in Remembrance Sunday events. Enter as normal but let us know when you think you'll be able to start.
See the
Event Page for details of eligibility for SEOA medals
London City Race Weekend 2018 – 14th-16th September

Bloomsbury Results
Routegadget – please fill in your routes!
British Orienteering ranking points
The London City Race weekend is now done for 2018.   It was three days of urban events in one weekend all around the centre of London.   LOK organised the third race of the weekend in Bloomsbury on Sunday 16th September.   See http://cityrace.org/ for details of the whole weekend.
Frank wins Gold and Silver!
LOK's M80, Frank Martindale, won Gold in the British Sprint Championships at Bath University, and the following day won Silver in the British Middle Distance Championships at Stockhill. Congratulations to him.
Greater London Orienteering Summer Series 2018

The GLOSS 2018 series was 5 events each Sunday from 24 June to 22 July 2018.   The series has now completed and full commentary for the series is on the results page.
LOK Data Protection Policy
LOK have published a Data Protection Policy document which explains how personal data is obtained, used, stored, and deleted as part of the normal operation of the club.
Join London OK and British Orienteering
online senior £21.50 junior £7.30.
Weekly Thursday Evening Training
Members of the club train on Hampstead Heath every Thursday evening.
Where: Royal Free Hospital Recreation Club (includes changing and shower facilities) in Fleet Road, Hampstead (near corner of Pond Street, London NW3 2QG)
When: 6.30 p.m. for a 6.45 p.m. start, Thursday evenings.
We run for about an hour. The training is primarily just running but can include some orienteering practice. The training is open to all, including non-members and those new to orienteering or who only want a run – just turn up at the Recreation Club.